Spotlight on Sweets:
Meet Pizzeria Lola's Pastry Steward, Elli Carlson
Pizza will always be our main squeeze, but we can't enjoy a Pizzeria Lola feast without ending the meal with a little something sweet, like our perfect chocolate chip cookies or signature vanilla soft serve topped with extra virgin olive oil and fleur de sel (our sundae may well be the official dessert of Minneapolis).
We've recently added new specials to our dessert lineup thanks to the baking chops of Pastry Steward extraordinaire Elli Carlson. She joined us in the summer of 2022 as a Line Cook and began wooing colleagues with her delicious baked creations. Soon, her role evolved, and she began fine-tuning recipes (our chocolate chip cookies are better than ever) and creating weeknight dessert specials. These days, Elli ensures our beloved soft serve and cookies are the very best they can be and spends her time getting curious and creative in the kitchen by baking new sweet specials to grace our menu.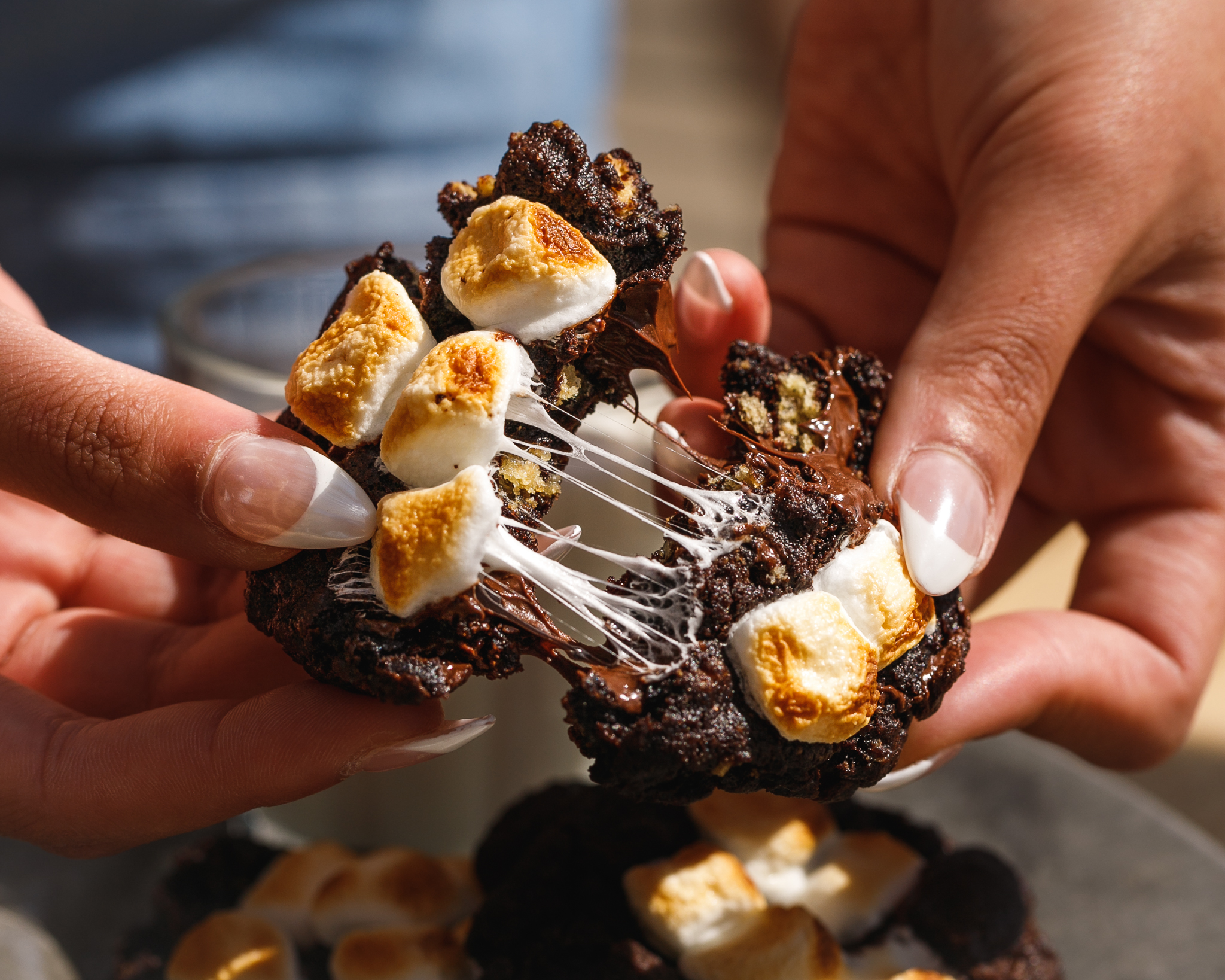 Elli, you've been baking up a storm in the Pizzeria Lola kitchen! Which treats stand out to you?
Mmmm, the S'mores Cookies! They're so summery and delicious; guests love them so much that we added them to the permanent menu! We've also been running limited dessert specials, including tiramisu, ricotta cheesecake and key lime tarts.
What can we look forward to in the future?
I would love to add more seasonal cookies to the menu! I'm also experimenting with tres leches cake and bright, citrusy lemon bars.
Where do you find inspiration?
A lot of my inspiration comes from family recipes and the work of other pastry chefs. I'll often flip through Claire Saffitz's cookbooks for fun, new ideas.
What is your personal go-to when you're craving something sweet?
Anything chocolate! Or coconut. I can't choose just one!
What is your standard Pizzeria Lola order?
The Tavern Pie for sure. It's all about that delicious combo of savory cheese, salty pepperoni, spicy jalapeno and drizzle of sweet honey. Perfection!
If you had your pick of anyone, who would you choose for a Pizzeria Lola photo booth session?
Definitely the Haim Sisters.
Elli can be spotted in the restaurant working the pizza line and oven or running expo seeing that delicious, perfect pies make their way to hungry guests. Give her a high five and tell her about your favorite dessert the next time you see her!