Main content starts here, tab to start navigating
Do you take reservations at Pizzeria Lola?
Yes, we take reservations online or by phone at 612-424-8338.
Do I need a reservation?
We are a casual walk-in restaurant and offer limited reservations. If you're more the plan-before-you-go type of pizza lover, consider booking a table in advance.
How do I modify or cancel my reservation?
If you would like to change or cancel your reservation, click the link in your confirmation email from Tock or give us a call at 612-424-8338. We'll do our best to accommodate your request.
Can you accommodate large parties at Pizzeria Lola?
Sure! Our sweet spot is parties of 2 - 6 but with advance notice, we'll do our best to accommodate larger parties.
I heard you were a no-tipping restaurant, what does that mean?
You heard correctly! We're passionate about cultivating a rich and stable work experience that provides fair and equitable wages and benefits for our entire team. To achieve this, we utilize a no-tipping model which adds a percentage of the total to each guest bill as a surcharge. One hundred percent of the amount generated by the surcharge goes towards employee wages. You can learn more and explore frequently asked questions here.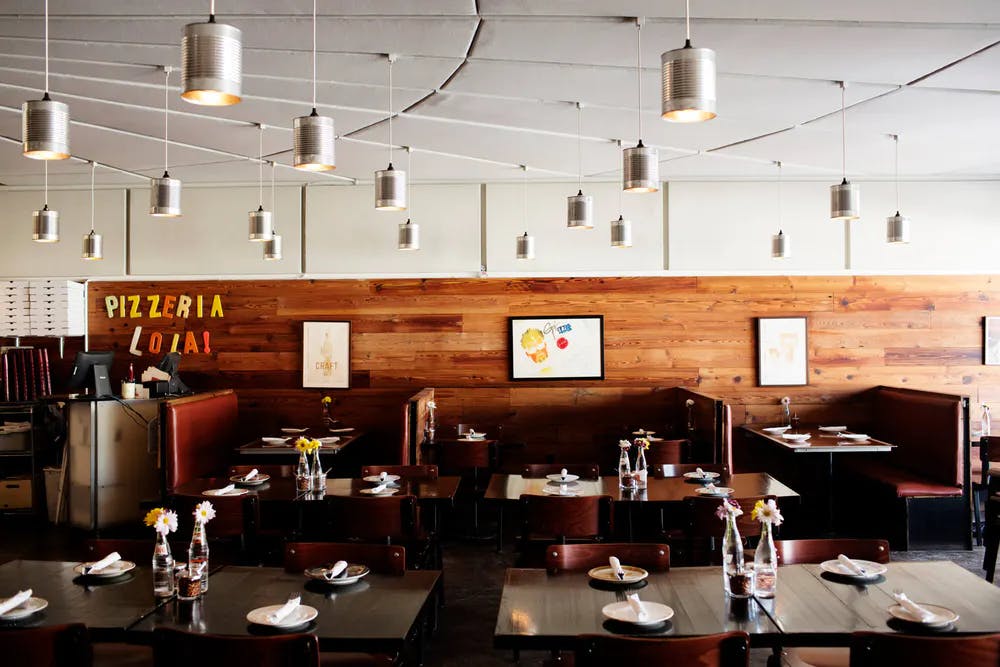 What kind of food do you serve at Pizzeria Lola?
We are a pizza-focused neighborhood restaurant with a menu that also includes sharable salads, sides, and desserts. Our pizzas are cooked in our wood fire oven; our selection of pies includes classic favorites such as pepperoni, sausage, cheese, and Margherita as well as our unique Pizzeria Lola signatures like the Korean BBQ, Lady Zaza, and the Sunnyside. At the heart of our food philosophy is a devotion to craft and high-quality ingredients. Our pizza dough is made in-house daily, from start to finish our whole dough process takes two days.
Do you sell your pizzas parbaked for takeout?
Yes! We partially cook your pizzas in our oven, and you finish baking them home. All pies, excluding the Sunnyside, can be ordered as parbaked; however, we recommend the following: My Shar-oni, Margherita, Old Reliable, Boise, Xerxes, and Hawaii Pie-O (not available GF). It's a great option for busy families, and makes a lovely gift for a friend, hostess, new mother, or anyone for that matter!
Do you have gluten-free/vegetarian/vegan items?
Absolutely! Our menu offers gluten-free, vegetarian and vegan options and we are happy to suggest modifications to select items. Please let your server know if you have any allergies or special dietary needs.

Do you serve alcohol?
Yes! We offer an inspired selection of wine, craft beers and cocktails.
Can I bring my own wine?
Sure! Our corkage fee is $15 per bottle.
Can I get my delicious pizza for takeout or delivery?
Yes, we offer takeaway! Place your order online or give us a call at (612) 424-8338.
We do not offer delivery; however, our sister restaurant Hello Pizza does. Give them a ring if you want your pizza delivered to your doorstep!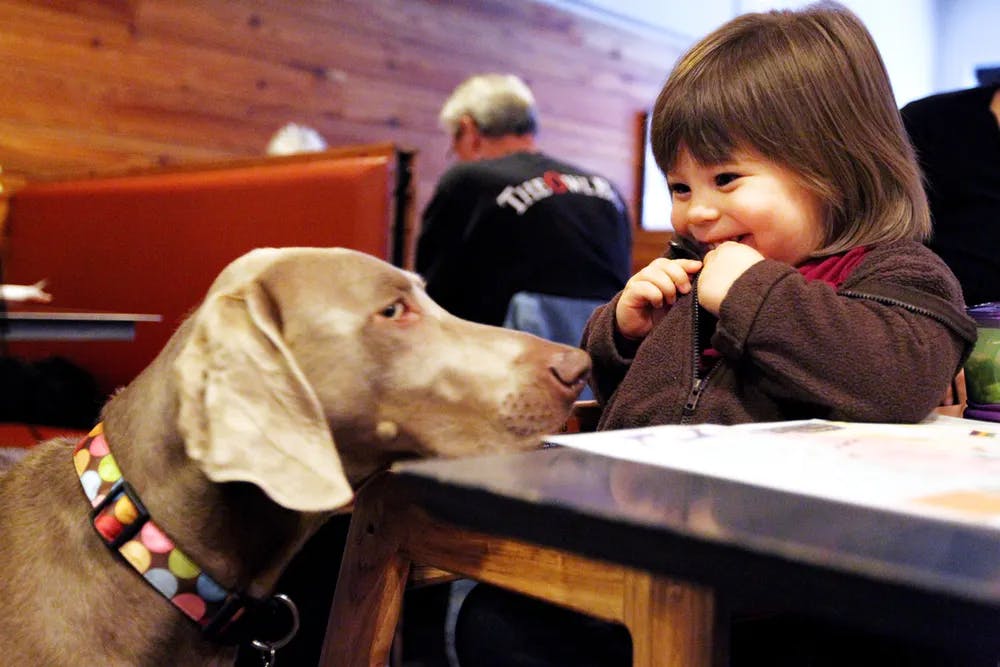 Who is Lola?
Lola was our owner's dog, a gentle, pizza-loving Weimaraner. Lola was all about good times, good people and good food - just like our restaurant! We miss our girl; she passed away in 2021 and her sweet spirit lives on at our restaurant.
I saw Guy Fieri at Pizzeria Lola on "Diners, Drive-Ins and Dives," which pizzas did he eat?
Guy tried (and loved) three of our favorites - the Lady ZaZa, My Sha-Roni, and the Sunnyside.

Do you sell gift cards?
Yes! You can buy one here or at the restaurant.

That copper pizza oven is awesome. Can you tell me more about it?
Where do we start? It's the showpiece of our little pizzeria. Our Le Panyol oven is imported from France. The core is made of clay from a quarry in France that dates back to the 16th century. The copper exterior was built by an artist in Maine. If you're thinking that sounds expensive, you're correct! It cost a lot - more than your first car.
Does Pizzeria Lola have a dress code?
Nope - come as you are.
Is your restaurant wheelchair accessible?
Yes.